Hey mates,
my daughter is following in my footsteps and doing a 4 year hitch serving her country in the United States Air Force.
She is currently in training for security forces at Lackland AFB in San Antonio Texas, about 70 miles south of here.
It is a very large training base and gets a lot of visitors. They have a large parade ground with lots of retired military aircraft. I drove the Vette down there last Sunday to visit her and took these pictures by the parade grounds.
Cheers,
Larry
This is the SR71 spy plane. Not sure if it still is but it used to be the fastest airplane in the world. I think I could take it off the line!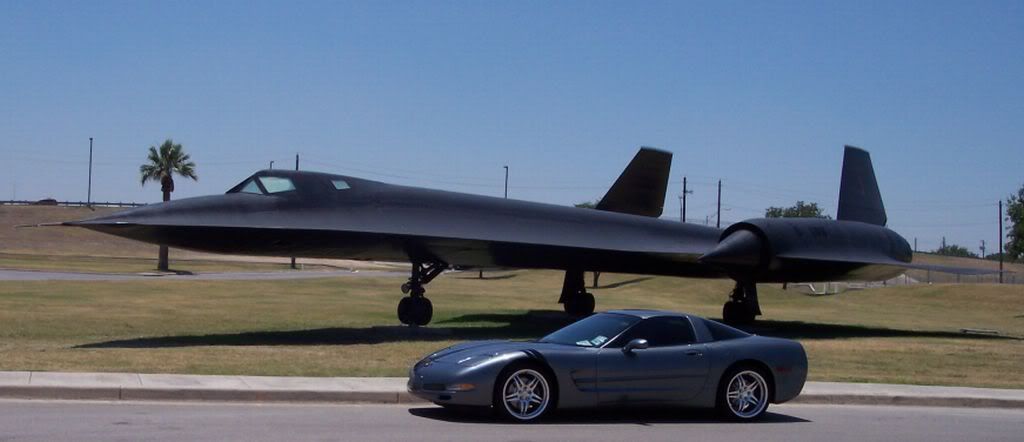 This is my daughter by the car and the SR71.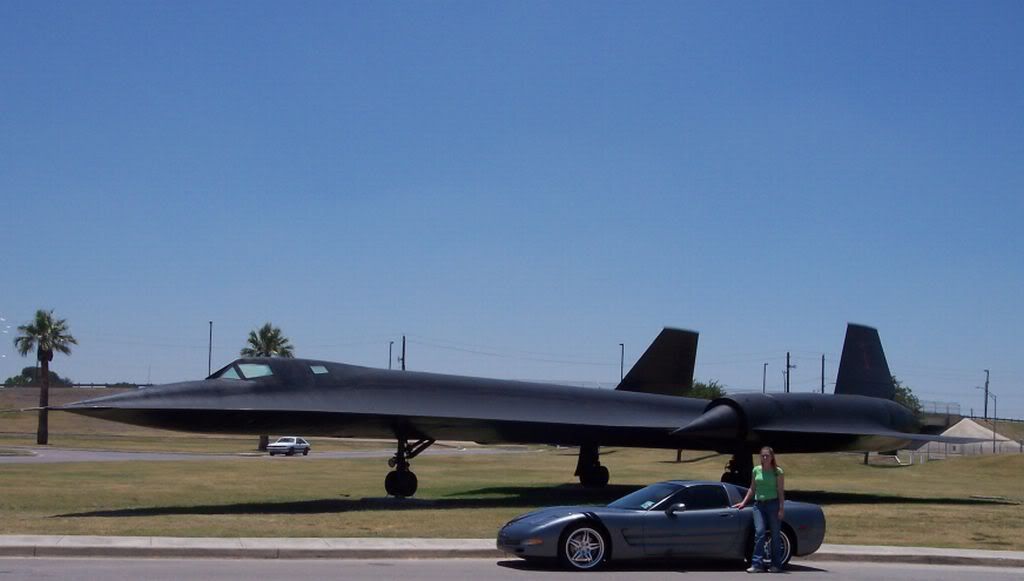 This is an F15 fighter plane.
There's a row of airplanes. The third one down in an A10 warthog. It was one bad ass atack plane in it's day.