OK so I guess the hardest part really has been installing the new engine, I've gone through two sets of Hooker engine mounts....
first set were completely wrong! Notice how I tried to cheat and set them on the rear engine mount points, nah... was never gonna work.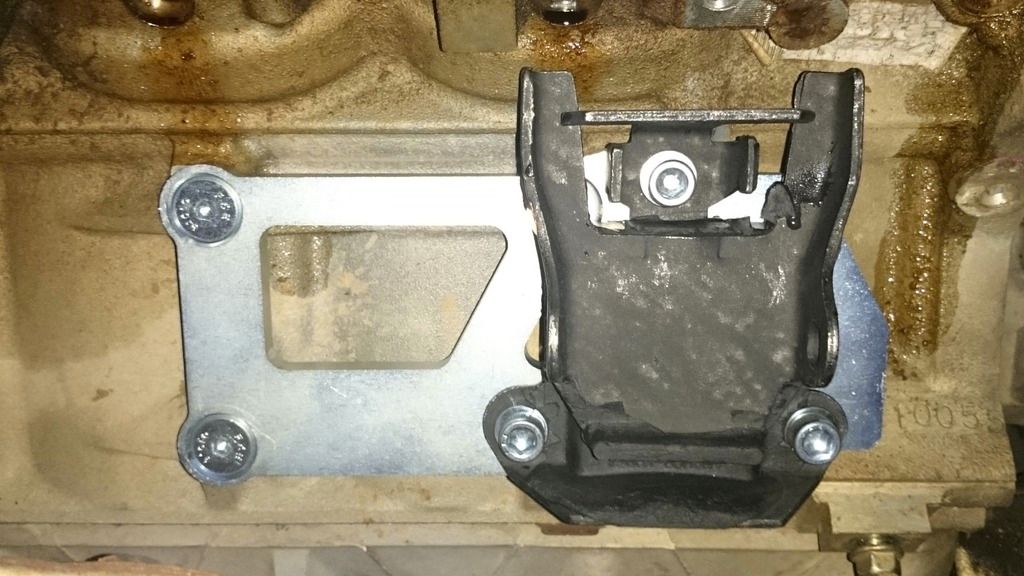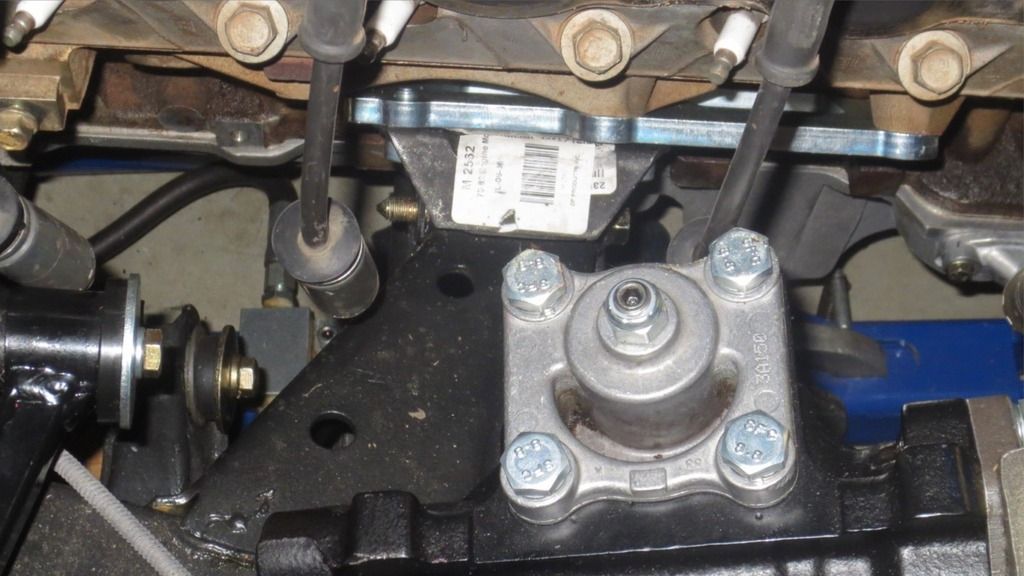 This was the distance I had to make up with the new engine mounts, also allow for enough of a spacing to put the UJ into the rear yoke
In and out like a bloody yoyo, but I had one bit of luck, a spare set of Camaro headers was afforded to me which fit perfectly.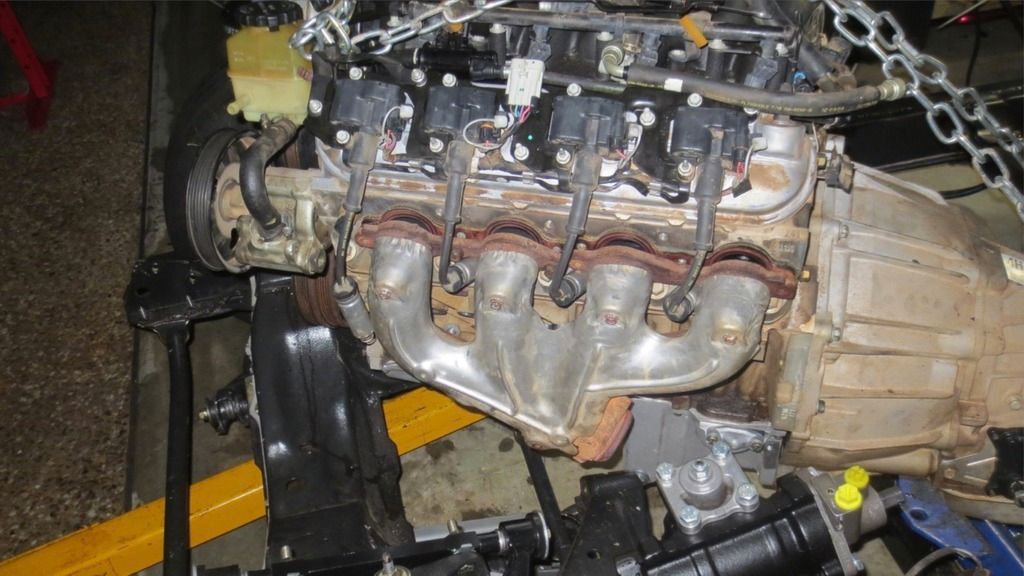 First Sump, also a no-no, I ordered the wrong one by 1 part number, I could have used it but would have meant cutting the windage tray and I didn't want to do that.
So here's MKII which fits perfect..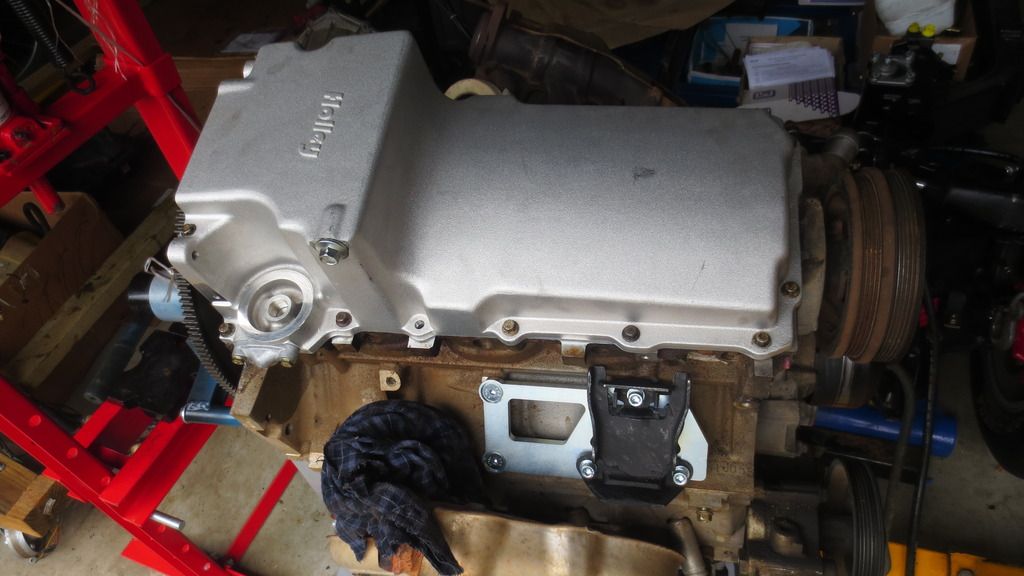 I don't have a photo of the other Hooker engine mounts but the put the engine 3" forward of stock
So once I had the engine all together it was time to 'Try' and fit her in....
Next Problem, the transmission cross bar...
This was an easy fix tho and all I had to do was remove some of the existing metal mount to allow the rubber mount to sit flush and not be caught against the cross member anywhere, Totally recommend having a small and large angle grinder for this sort of work
I soon had it all ready.......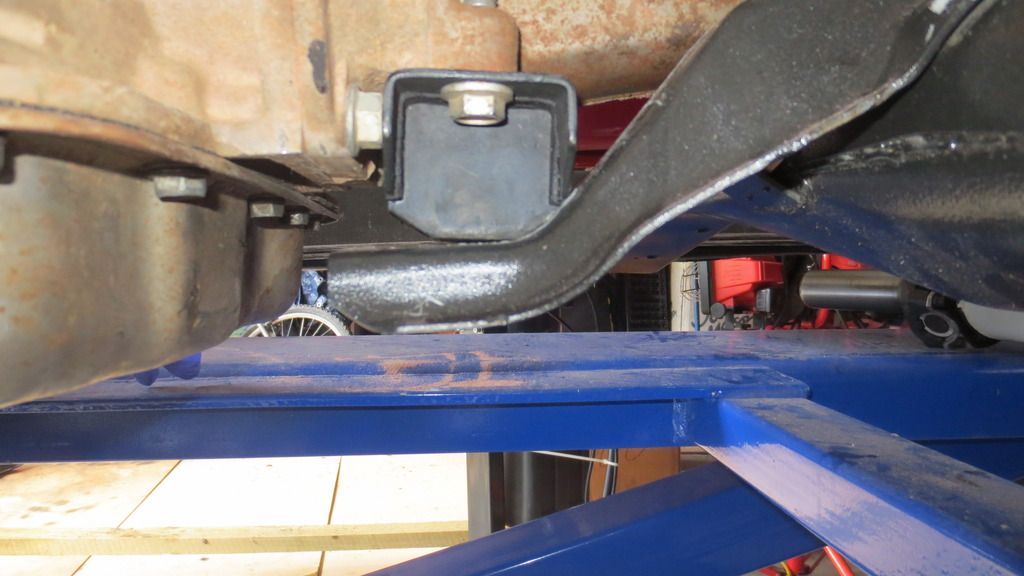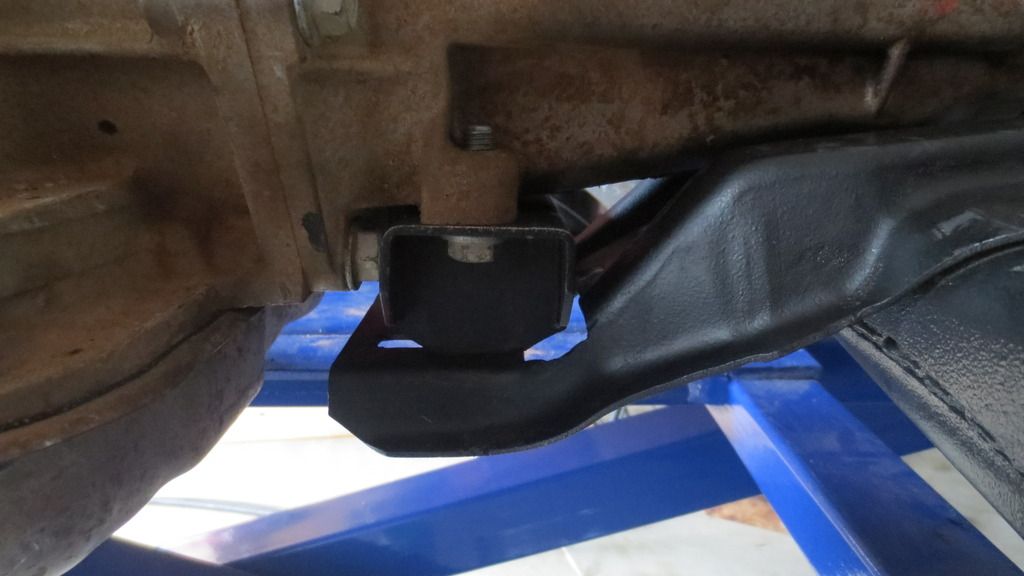 ...but then to my surprise the steering was STILL hitting the sump, just where the old piston seat was....
so although the second pair were correct (setting the engine 3" forward) they did not give enough lift to clear the steering rack, so in the end I made my own out of some 8mm cold steel which the great guys at Bits-of-Steel
http://bitsofsteel-px.rtrk.com.au
even cut to size for me. here's the result...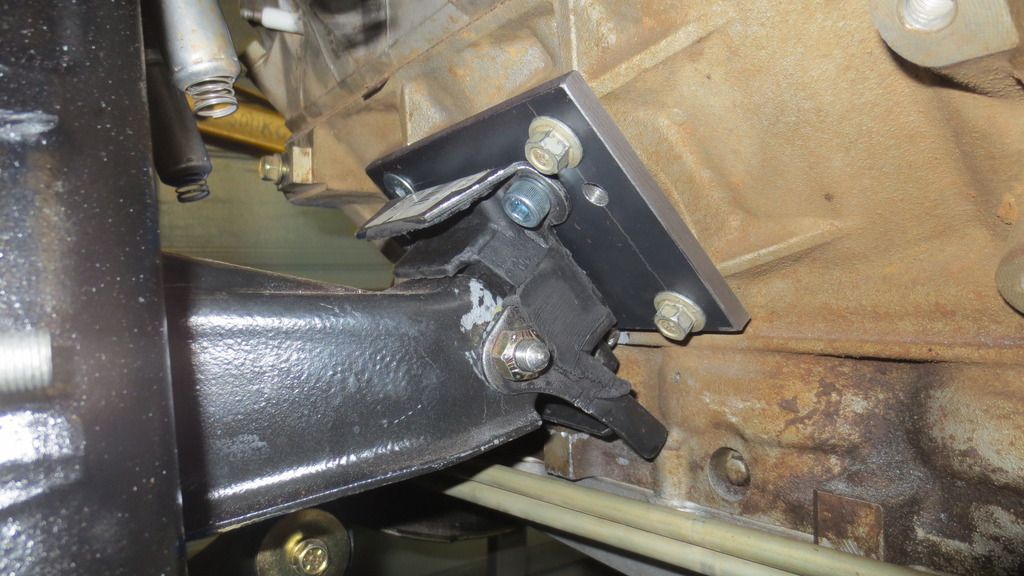 So at the end of an expensive bit of trial and error I would recommend making the engine mounts yourself, it's really not that hard.
So, final resting place now, a couple of degrees of angle but nothing to worry about with the diff being the fixed variant.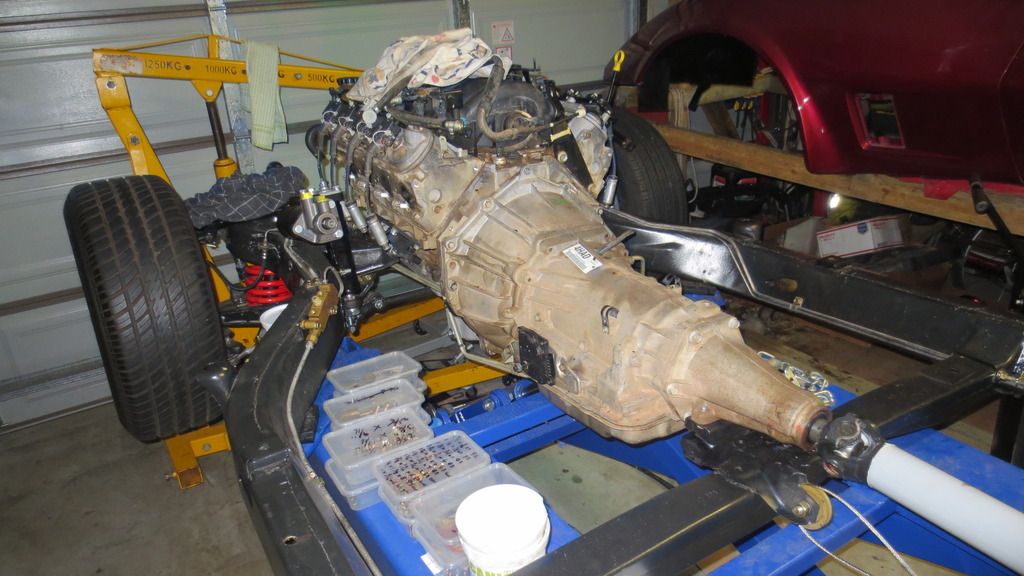 Oh and by the way, I just could not get the alternator to sit in the lower position and really, it's not very serviceable there, so I have ordered the Accessory kit from Holley.