Had a good look around the car and it would appear that it has had an el'cheapo respray, probably before it was imported. There is over spray everywhere. So today I decided to start cleaning it up a bit.....
Rear tail lights, before and after
Inside door jamb (this was actually glue)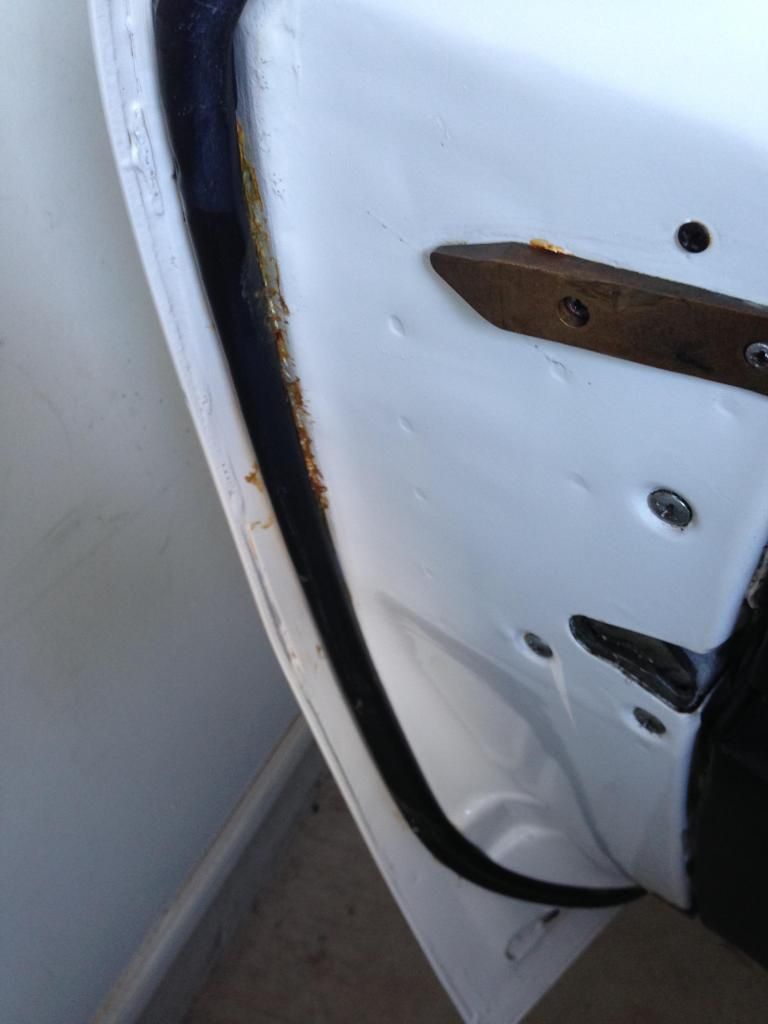 and the chrome number plate bezel is too far gone. I'm thinking of shipping it to Melbourne to have it rechromed.