I finally pulled my digit out and got on with putting the posi together in preparation for the final assembly of the diff in a few weeks when I go and visit the folks.
My father has done a few truck diffs in his time so between the two of us we should get it right. My brother has a diesel workshop in the same town so we will do it there so there will be plenty of advice coming from all over the place
Anyway the posi is ready thanks to Toms you tube video that Bruce (Fissan) suggested and the guys at The Gear Shop in California ( Toms was out of stock ). I ended up with a Toms boxed gear set in 3:73 ratio made by US gears and new solid clutches. They even threw in a couple of T shirts. Total was just over $600 landed in aus. A local mob wanted $800 just for the clutches from his supplier
Okay its photo time
Everything laid out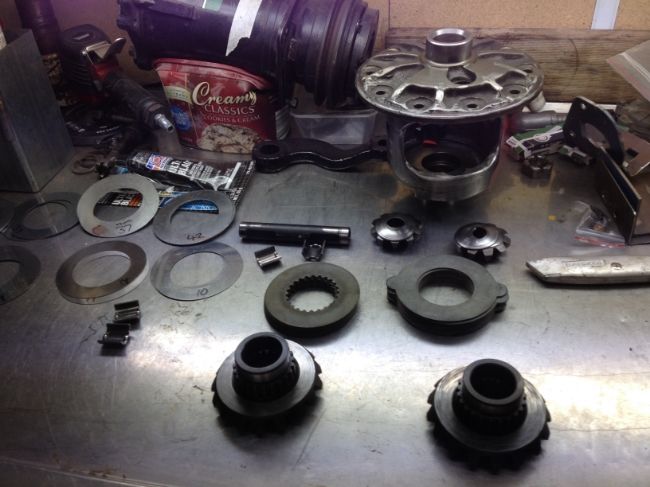 The clutches in place before the shims had been selected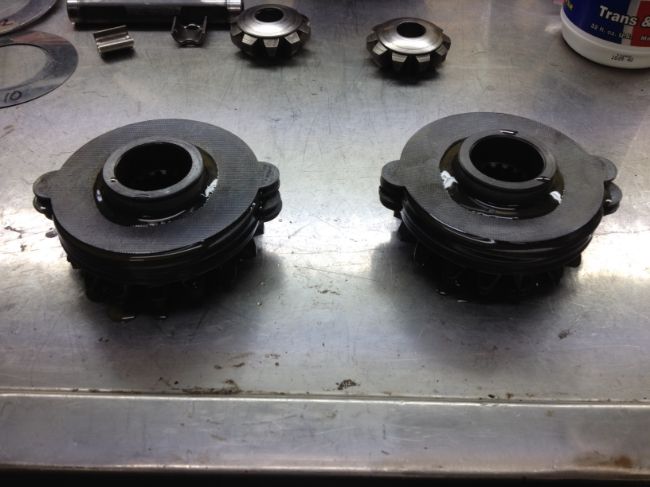 The final assembly all shimmed and ready to go. I ended up with 47 thou shims to get it just right.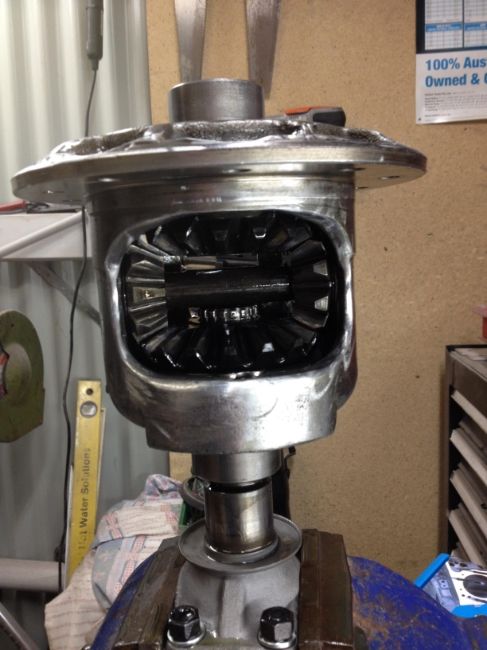 And then there is the home made tool for turning the posi to settle everything. 50 times both ways then re shim until its nice and firm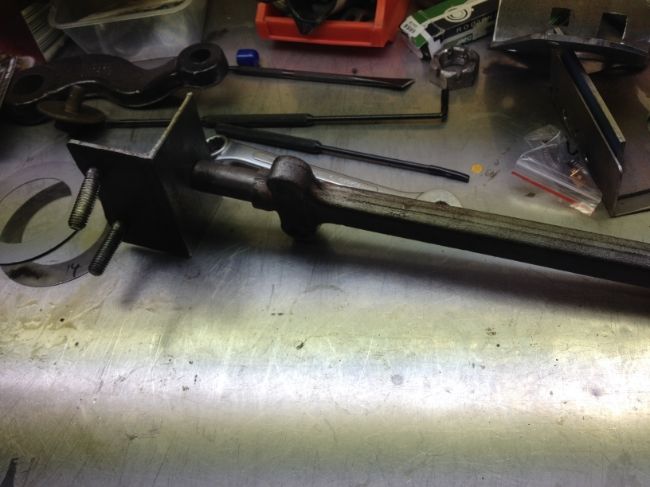 Ollie