Hi all,
Well I think my 68 is definitely trying to pin the name Frankie (Frankenvette) on herself, as have found one more not quite original thing on her. I have been looking at replacing the valve stem seals in order to try to stop an issue with the plugs oil fouling and oil smoke showing up at idle when the vacuums greatest sucking it though. Plan was to borrow a few tools, take the springs off, replace the seals, put it all back together and adjust the lash and sit back to a good beer.
So tonight I took off the rocker covers to take a peek to see what's going to be needed by way or replacement seals.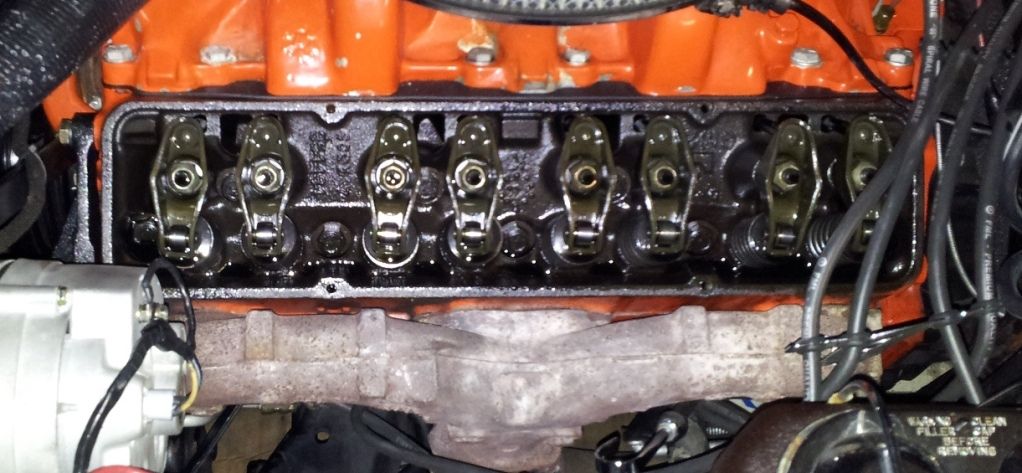 So far everything is good. I find some pressed steel? roller tip rockers and signs of thing being well oiled. Now I get to my first question. I noticed the rocker on the exhaust valve on cylinder 3 (4th rocker in pic) actually has about 1/16" side to side rock/play! This can't be normal right? Would it just need tightening down a bit or should I start to be concerned?
Anyway, now I look at the valve springs to check how I'm going to remove them and make my next 2 discoveries as per the following pic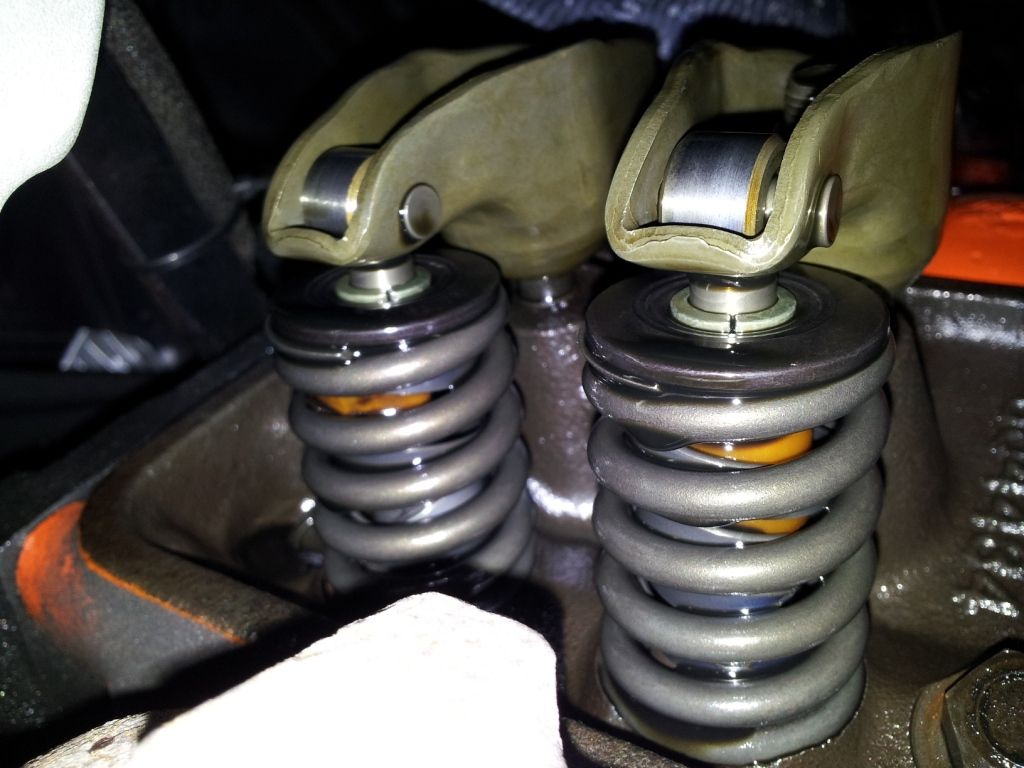 First the valves have double springs on them. Are there any special tricks I'll need to know to get these off correctly?
Second, it looks like there is some kind of orange seal in there. Do you reckon these are just "umbrella" type seals that may be riding a bit high?
Finally I took a closer look at a few of the other valve springs and noticed a few other things that concerned me a bit more. See the following pic.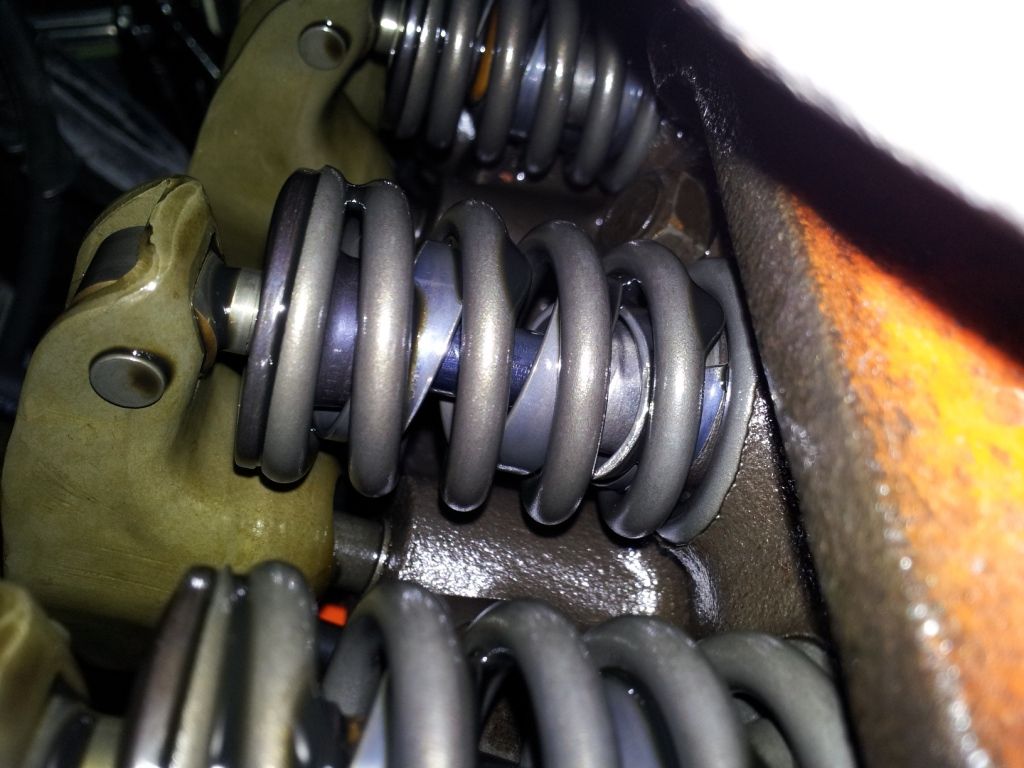 Now to me this looks like there is no seal in there like the other ones at all. Makes me wonder where it's ended up? More concerning is that to me it looks like that inner spring is actually broken as the base of it there just don't look right to me? Thoughts anyone?
A few addition pics here at these links: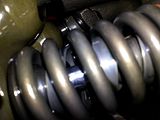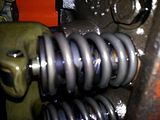 Was a bit hard to see as am doing things by torchlight and cellphone flash, but will get in there on Saturday to see if I can get a clearer picture in the daylight of whats going on there and what the other head looks like. And yes in case anyone asks, the casting number does make them most likely heads off a 305 which judging by the receipts I got with the car may have come from ebay and had a bit of valve work done to them before they went on the car.
Cheers,
Azza